Resources
UMassFive is committed to financial literacy. We want you to feel empowered to make informed decisions as a consumer. Visit our Car Buying Blog to brush up on new and used car buying tips and resources.
Exclusively for credit union members like you, the TruStage Auto Insurance Program provides affordable top-quality protection. You could enjoy discounted rates combined with online convenience and 24/7 claims service. Get your free quote today or call 1-855-483-2149.
TruStage™ Auto and Home Insurance program is offered by TruStage Insurance Agency, LLC and issued by leading insurance companies. Discounts are not available in all states and discounts vary by state. The insurance offered is not a deposit and is not federally insured. This coverage is not sold or guaranteed by your credit union.
Your automobile is one of the larger purchases you may make. That's why it's so important you protect yourself from unforeseen events. UMassFive offer's the following highly competitive and affordable options to better protect you.
· GAP Insurance – You could lose more than your vehicle if it's stolen or involved in a major accident. Because most insurance policies only cover the Actual Cash Value of your vehicle, your loan balance could be higher than what your insurance company will pay in the case of a claim.
· Extended Auto Warranty – Repairs to your new or used vehicle can be costly when they are not covered under a warranty. If you want peace of mind when it comes to maintenance, our competitively priced Extended Auto Warranties may be right for you.
· Credit Life & Disability - Credit Life Insurance helps reduce or pay off your loan if you or a co-borrower (depending on who enrolled in coverage) dies before the loan is repaid. Credit Disability Insurance will help you make your monthly loan payments if your income is suddenly lost due to a covered accident or illness resulting in your inability to work.
Visit our Automotive Protective Services page for more information.
For questions or assistance, contact a friendly UMassFive representative today!
Find the Right Car
Search our inventory
Research a Vehicle
Customize new car models.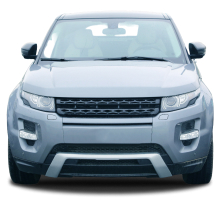 Find a Dealer
Get maps, car listings and price quotes.